received by email.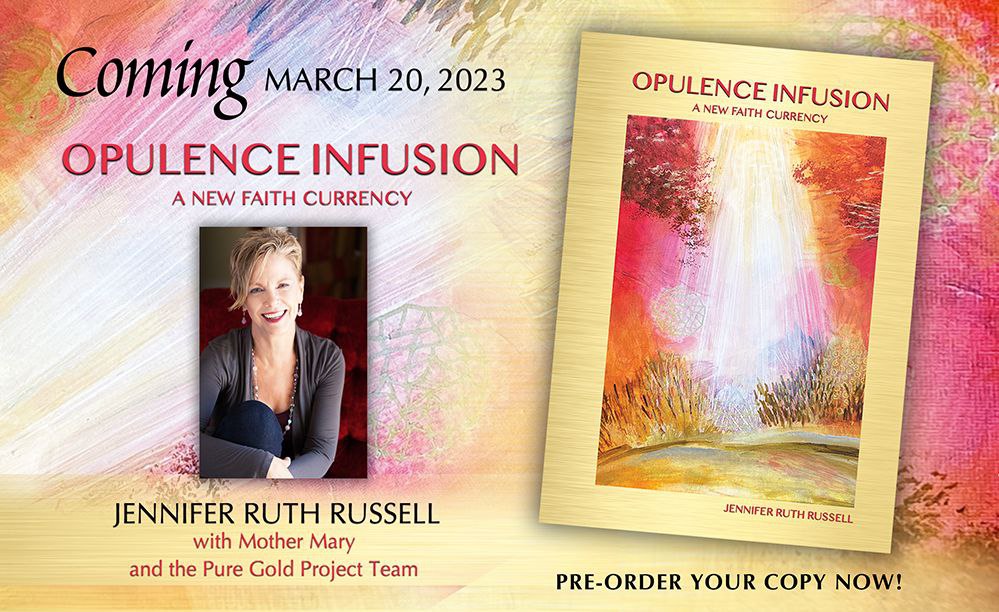 Beloved Nikos,
Today's message from Mother Mary's to you!

Have you discovered, in our new book, that You are a living transmission of Opulence?
We love and adore you. We are grateful that you have become part of the ground team for this project to be anchored as the Divine New Earth.
Your presence is important. Your life is incredibly valuable. You are part of the Divine Plan fulfilled.
I want to personally thank you for giving me and the Pure Gold Project team an opportunity to love you, encourage you, and partner with you on your unique Ascension journey of Opulence.
Stay close to my heart Beloved. I AM the Ma-Ray of Infinite Abundance and Unconditional Love.
This is an inward journey that will flower into a beautiful flow of the new faith currency in your life and in the world.
I love you,
Mother Mary and the Angels of Abundance
Mother Mary rocks.

Wow, you have blessed me so much. Thank you for joining me on this journey. I feel the celebration pulsing through all of us.

Thank you for those of you who have sent me an early review or put it up on Amazon already.

They have been super helpful in getting my talking points together as I'm speaking here and there.

A HUGE thank you to my dear friend,Martha Alter Hines, ( MSW, Healer, Astrologer, Channel, and Author of the Living the One Light series) for interviewing me about the book, on video. https://youtu.be/D5hVX4Pm6yY
There are 11 days left until Opulence Infusion a new faith currency is in full flight.

Please help me to SHARE THE LOVE & the CELEBRATION. Here's a whole page of promo copy for you to copy and paste into your social media platforms or send to at least 10 of your friends. Martha's interveiw is there too. If you have trouble access this doc, please let me know. https://docs.google.com/document/d/1Qy_0UpbgMXZmdkEj0MFU_dA5_Oko1EEYbcjBiyFKKRs/edit?usp=sharing

Thank you for being part of my Celebration Family! I've done this on my own before. Your support makes me feel surrounded like wind beneath my wings. Aaaaah, I love that feeling.


Love,
P.S. Make sure you save the date. Your invitation to join me and the entire Pure Gold Team for a special 90 minute Opulence Equinox Ritual and Celebration on March 20th at Noon Eastern Time, will be coming to your inbox. I can't wait.


"A moment with Jennifer is like immersing yourself in the inspiration of the best music and the love of a most powerful prayer." – Rev. Michael Bernard Beckwith