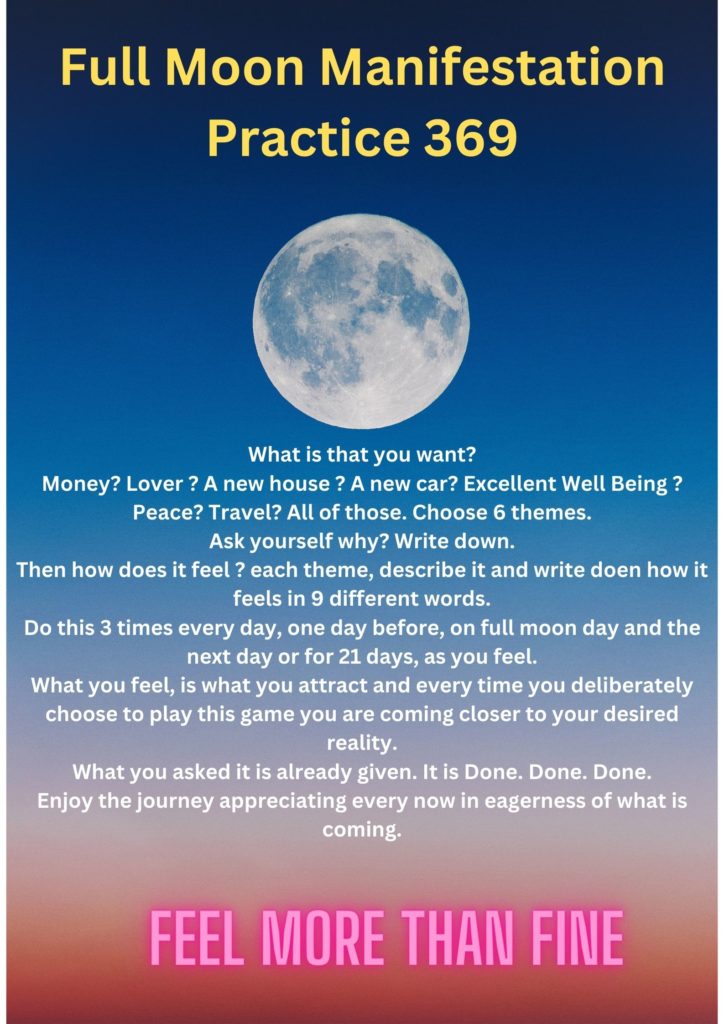 What is that you want?
Money? Lover ? A new house ? A new car? Excellent Well Being ? Peace? Travel? All of those. Choose 6 themes.
Ask yourself why? Write down.
Then how does it feel ? each theme, describe it and write doen how it feels in 9 different words.
Do this 3 times every day, one day before, on full moon day and the next day or for 21 days, as you feel.
What you feel, is what you attract and every time you deliberately choose to play this game you are coming closer to your desired reality.
What you asked it is already given. It is Done. Done. Done.
Enjoy the journey appreciating every now in eagerness of what is coming.
Feel More Than Fine