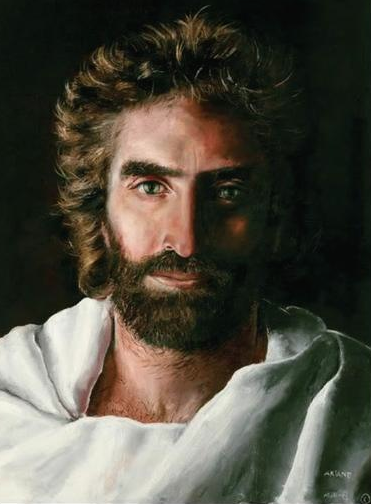 by John Smallman
Now is the moment to choose to accept that God's Love for you is inexhaustible.
In this new year of 2022 you may expect great and uplifting changes to the way you live on Earth as humans because of your collective awakening. It is to be a year that will inspire and delight all those of you who have been looking forward with great enthusiasm to the awakening, and you will not be disappointed.
Your prayers, meditations, and powerfully loving intentions over the last few years are coming to fruition as many, who up until now had totally forgotten that they had a divine purpose on earth as humans, start to seek a spiritual purpose in their lives.
This new-found interest in "things spiritual" will surprise and delight them, especially as they discover that they do indeed have a spiritual purpose – their true purpose – and that in this they are not alone!
All sentient beings are divine spiritual beings – mystics – but the vast majority have lost or forgotten their knowing of this because of the limitations that a life in form imposes on their abilities to access this aspect of themselves. Nevertheless, the time of forgetting has ended!
People are remembering that their human lives each have an individual and essential purpose that can only be fulfilled by the individuals living them.
This is not chance, accident, or coincidence, this is the Will of God, the divine Intent.
Also, be aware – and make no mistake about this – that each individual's personal intent is fully aligned with God's. There is only One – Source, Supreme Being, Infinite Wisdom and Intelligence, Mother/Father/God . . . LOVE – and every sentient being, every living intelligent being is included in this inseparable Oneness that is ALL that Exists.
There is no "beyond," there is only All, because there is no need or possibility for any beyond.
Rest content, you and You – and that means all life, whatever form it may take, absolutely without any exceptions whatsoever – are infinitely and eternally loved by Source (choose any name or label for this infinity of Love with which you are One and with which you are most comfortable) from the moment of your creation without any possibility of even the smallest or briefest disconnection from that state, no matter how you choose to express yourselves in your lives in form as humans.
Think of any crime that absolutely and totally horrifies you, and know that the one who has committed it is as eternally loved by Source as are you. Crimes are of the ego, and however real and unconscionable they appear to be, they are not real! They are part of the illusion, the dream, the nightmare, the game of form in which you have all, without exception, chosen to participate.
To know God is to know the Truth. The Truth is God, and so are you, each and everyone of you – again, there are NO exceptions. All life is a divine creation of infinite perfection and love. How could it not be so when the Source of creation is infinite LOVE, Who unconditionally and eternally accepts every individual expression of consciousness that It creates?
Judgment is a major and extremely negative aspect of the illusion or game in which you are immersed and must be left behind, discarded, and repudiated when the decision to cease playing is taken.
To cease playing is to AWAKEN. This is your destiny, your destination, and your Home – Fully Conscious, Fully Awake, Fully Aware, of your eternal Oneness in Love.
Your awakening is inevitable. However, because eternally and forever you have have free will, you can delay your awakening indefinitely – that means for a very long TIME – but, of course, time is an aspect of the illusion that will cease to be when enough of those in form choose to terminate their engagement with it.
When time is terminated there will be no illusory or imaginary space in which the illusion/dream/nightmare can continue to be experienced, and there will be no egotistical motivation to be separated from Mother/Father/God, Love. All will, with complete personal individual free will and total integrity, choose to return home, to reawaken into fully conscious awareness of their divine nature – LOVE – and engage with the infinite state of JOY that that awareness IS!
God is your true nature, your only nature, It is you, even though, while immersed in the game/dream/illusion to even think that that is possible appears to be the ultimate form of arrogance. When you accept that you are and always will be just as God created you, your egos dissolve. Your egos do not want that to happen!
The egos' survival depends on you believing the negative self-judgments that you have about yourselves. It wants you to believe its constant stream of messages informing you of your unworthiness and guilt that make you unacceptable to your infinitely loving Father. When you let go, and trust that your Father loves you unconditionally, you will find yourselves in a most wonderful state of peace, as all those egotistical thought streams just fade away.
Your true nature is Love. Therefore it is absolutely essential that you go within, to your most holy inner sanctuaries every day, and then set the very powerful intent that only you can set, namely, the intent to allow Love to join you there and embrace you.
Only your belief that you are unworthy of Love's Presence prevents Love's embrace from enveloping you. When you cling to that invalid belief because of feelings of shame or unworthiness, you are effectively choosing not to allow Love to enter.
Therefore let go of those beliefs and allow, and Love will enter and embrace you. That is Love's sole desire and intent, but It will never override your will to remain separated. Your personal choices are always honored, so you need to take responsibility for them by being aware of what they are, and then, if you so choose, you can change or terminate those with which you no longer resonate.
Now is the moment, this very instant as you read or listen to this, in which to choose to accept that God's Love for you is inexhaustible and closer to you than you can possibly envisage.
Then, choose to open your hearts and invite It to embrace you.
It will, because, just like you, It is All that exists and It's one desire is to be fully present in your conscious awareness, just as you are in It's.
There is only Love, and therefore You are Love, there is nothing else that you could be.
So be Love consciously in every moment and continue even more powerfully to assist those who are right now stirring in their sleep, wishing to awaken.
Your loving brother,
Jesus.