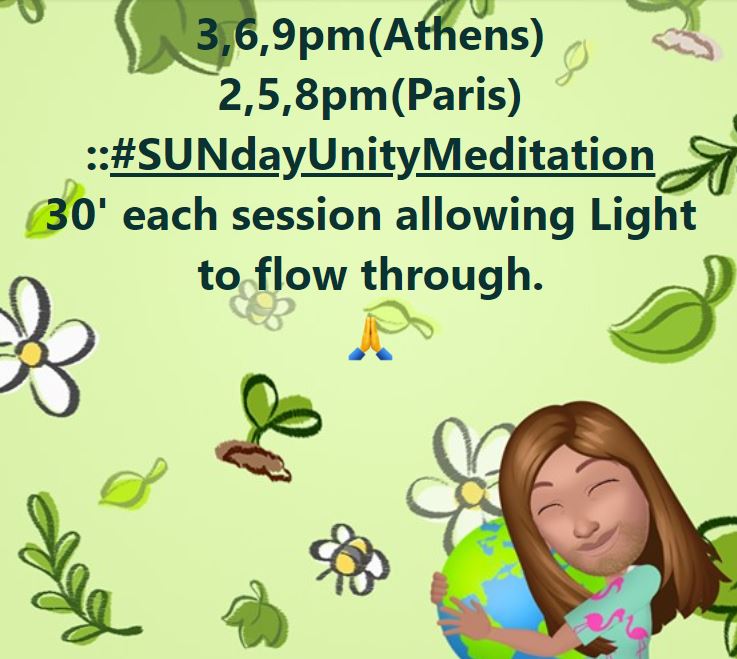 A reminder of our SUNday Unity Meditations taking place at 3,6 or 9 pm (Athens Greece ).
Join thousands in Global Mass Meditation!
Every SUNday at 5AM, 8AM, and 11AM Pacific Time.
Organic Unity of Divine HUmans⁠.2021 marks our FIVE YEAR Anniversary of weekly Global Unity Meditations. We strengthen the telepathic, organic connection of awakened hearts. ⁠This is our birthright: Learn to see, hear, feel, share visions as ONE – without the prop of inorganic technology.⁠